About Mary Heather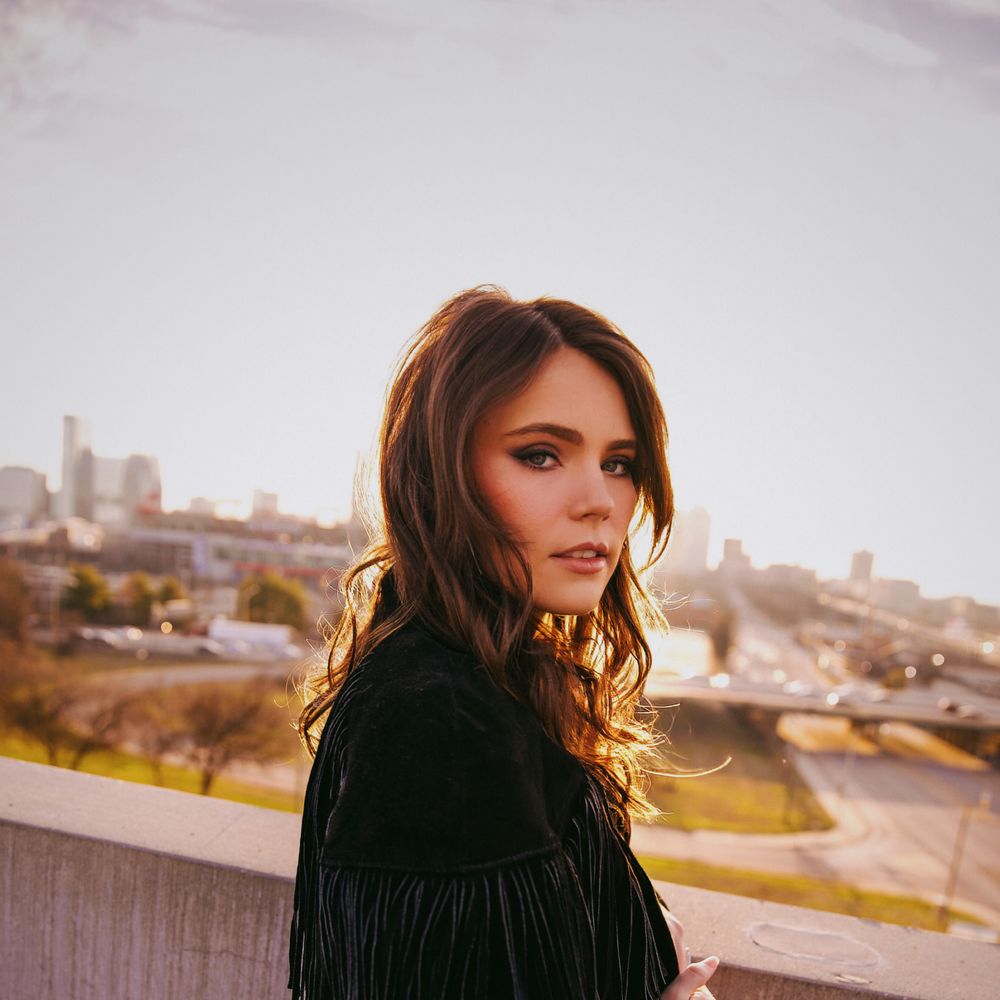 "A Storyteller ready for the big leagues"
-Nicole Marchesi, Next Women of Country Blog
Bold and unflinching, Mary Heather Hickman's songs tell stories that pack a punch. From no-holds-barred confessionals about her questionable taste in men ("Treasure") to tongue-in-cheek accounts of illicit teenage love ("Baptist Parking Lot") to modern-day murder ballads ("Ouachita River"), her songwriting is both personable and edgy, delivered with a sly dose of tongue-in-cheek humor. While her music has radio-friendly polish, Mary Heather never loses her down-home drawl; the characters in her songs feel like the type of old friends you'd finish a bottle of Tequila with. This is evidenced by her growing fan base; with over half a million TikTok followers and counting; Mary Heather Hickman proves there is an audience for the gritty, unapologetic style of songwriting she specializes in.

Born in El Dorado, Arkansas, and raised just outside Dallas, Texas, Mary Heather has traditional country roots. She has spent the past five years penning songs on Nashville's MusicRow, bringing the best of red-dirt music and Nashville commercial appeal into an undeniably entertaining package. She has honed her live show over the years, opening for artists such as Justin Moore, Hank Williams Jr, Toby Keith, Eli Young Band, and Whiskey Myers and playing high-profile venues such as the AT&T Stadium (Dallas Cowboys) and the Oklahoma Music Festival. She was also a contestant on Season 6 of NBC's hit show, The Voice.

In 2021, her original song "Treasure" went viral on TikTok, debuting on country radio and amassing millions of streams across digital platforms. It was featured on The Bobby Bones Show, Woman of iHeart Country, and hit the Top 30 on the Music Row Breakout Chart and Billboard Indicator chart.
Since then, she has continued to work with producer Tyler Bell on more music.   She has also been touring and working as a songwriter, garnering cuts from various up-and-coming artists.  
You can listen to her latest single, "Small Town Saturday Night," on all streaming platforms.